Watersports
This body of water creates an incredibly diverse opportunity to enjoy activities on the water. The lake, surrounded by mountain shoreline protected by the U.S. Army Corp of Engineers from development, is truly unique. The hills shelter the water from wind under most weather conditions creating a very flat water surface perfect for water skiing. The absence of development on the shoreline also provides for very clear water that is normally a beautiful aqua-green color. By most standards, Dale Hollow has low boat traffic, even during peak season. There are countless seclude coves that add further enticement for the avid ski buffs. On the other hand, it is usually possible to give the wakeboarders and tubers plenty of wave action by searching out a little boat traffic too! Personal watercraft are very popular on Dale Hollow stand alone, or as tow vehicles for water skiing. Imagine yourself rising early and jumping on your PWC at
Sunset Marina
at 7 a.m. before the rest of the 'Dale Hollow World' has arisen in mid-July. You head out up the mouth of the Obey River with a full tank of fuel and scream at full throttle around the twisting turns the approximately 8 miles (center channel) to the last commercial marina,
East Port
. The entire run you have not seen a single boat underway, and your bow has not so much as even bobbed, the water was so flat. After re-fueling, you then have a decision to make…take the same route back, or head further upstream and explore the river! The Obey forks just upstream from East Port Marina, either side provides good water for continued exploration on a PWC, just watch your fuel supply and be careful of obstacles in the more shallow water.
Another cool thing to do on your PWC is to again, hit Sunset Marina first thing in the morning and go the opposite direction. Be sure to have a full tank of fuel and a map of the lake. Time yourself on how long it takes to get to the dam! The trip is approximately 25 miles in the center of the channel, but as you get good at navigating the lake, it is possible to cut off a lot of distance. The challenging thing is the tricky nature of all the fingers of water that make it very difficult to follow the true channel. You can easily be pulled off-track for a few minutes until it becomes obvious the lake has tricked you again and caused you to burn a little fuel and waste a little time!! Do this every morning for a week, and we bet you will shave time off the run consistently and also learn the lake! After you get to the dam, refuel at either
Horse Creek Marina
, or even a little more conveniently at
Cedar Hill Resort
and then do the same thing on the way back. You will be amazed at how different it looks going in the opposite direction! Always be careful to follow proper
boat etiquette
and
practice safety
!
Fishing
The unique characteristics and careful management of Dale Hollow Lake have produced ideal habitat for a variety of species, predominantly Smallmouth and Largemouth Bass, Walleye, Rainbow Trout, Lake Trout, and Bluegill. There is a wealth of Dale Hollow fishing information on the web; here are a few favorites:
Main fishing page – Corp of Engineers
Guide Services on Dale Hollow
Dale Hollow Fishing
Corp of Engineers Fishing Tips
Frequently updated fishing reports
Tennessee Fishing Regulations
Kentucky Fishing Regulations
Striper Fishing on Lake Cumberland
In the past few years, we have discovered a most unique fishing opportunity…Stripe Bass on Lake Cumberland! These are very unique fish.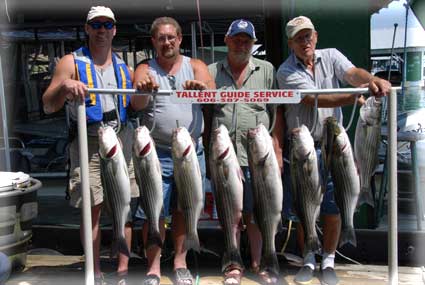 They are actually a salt water species that were accidentally land-locked during spawn behind a South Carolina dam in fresh water when it was under construction in 1941. It was discovered the species can actually grow faster in fresh water than in the salt. Lake Cumberland was the first freshwater environment the species was deliberately introduced. They are extreme fighters, and hauling in one of these rascals is a real workout! Stripe Bass are very tasty eating too! The best way to experience this type of fishing is with an experienced guide. We have become friends with several guides. One of the best is a father / son operation based out of Grider Hill Dock which happens to be the marina on Cumberland which is closest geographically to the Rice Retreat…only a 30 minute drive. We have fished twice with these folks…once with the father Miller Tallent and once with his son Eddie. We limited at 2 fish per person on both trips. Rigging consists of trolling with live shad baitfish using planer boards, downlines, bobbers or a combination of these.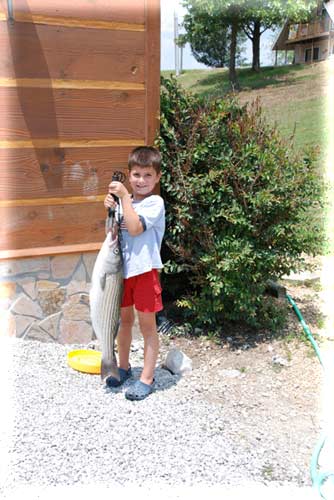 There are also top water opportunities during a narrow window in both the spring and fall. This is the closest thing we know of to a salt water fishing experience in the middle of the country! Contact Miller and Eddie Tallent at 606-387-5069 well in advance of your stay to arrange a trip. Please let them know we sent you.
A really awesome guide we have become friends with recently is Capt. Jim Durham of
StriperFun Guide Service
. Capt. Jim has an awesome website and a really good teacher should you like try this game on your own as we now do. He has a wonderful video series, writes a great fishing report which can be linked from his site, and also sells gear related to the sport. He is very responsive on email, and let him know we referred you!
Kayak Rentals & Guide Service
A young man by the name of Jesse Walton rents kayaks and also provides guide services on the Obey & Wolf Rivers, as well as in the tailwaters of Dale Hollow under the dam. We finally had the opportunity to get out with Jesse on both the Wolf and Obey rivers, and simply had a blast. The scenery we paddled through was new to us and provided a view of this marvelous body of water we had never witnessed before. The peace and serenity of moving through river water in non-motorized watercraft was simply spectacular. There is lots of nature and great fishing opportunities also. In fact, on our list for future endeavors is a ride down the Obey in the spring and jigging for smallmouth. Jesse's fees are very reasonable, and we highly suggest hiring him to go along on your trip. We can't say enough good about this experience. Book your trip by calling Jesse 931-510-6939 or email
jessewalton775@msn.com
.
Read more here
.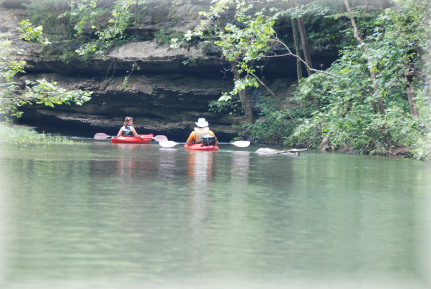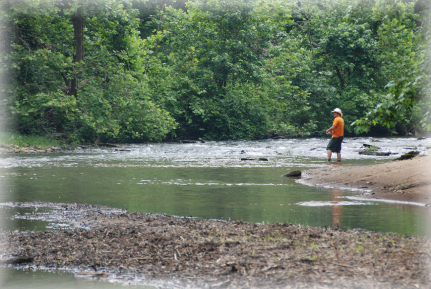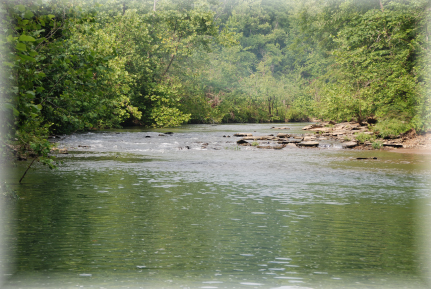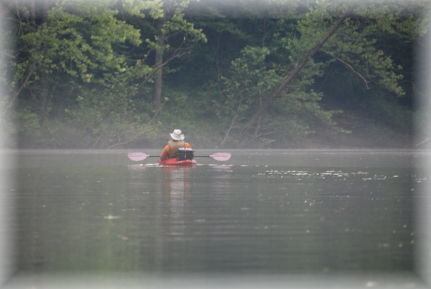 Scuba Diving
Unusually clear waters make Dale Hollow Lake one of the premier freshwater destinations in the United States for scuba diving. This is where Kentucky certifies scuba divers. Submerged towns and farms from when the lake was formed provide fascinating subjects for underwater exploration. A popular diving destination is the foundation and remains of the old Willow Grove Schoolhouse. In the silt and mist of times past, the schoolhouse is a lasting reminder of a thriving farm community sacrificed for the creation of Dale Hollow Lake. Also popular spots for divers to explore are Diver's Rock at the outlet of Sulphur Creek, the springhouse near the Dale Hollow Lake State Resort Park, the steep banks of Ashburn Creek, and the cliffs of Pleasant Grove. There is one
dive shop
on the lake at Willow Grove Marina. Take care to know and obey the safety practices and regulations.
Spear Fishing
Dale Hollow Lake is an excellent place to practice this sport, a combination of fishing, scuba diving and hunting. Underwater spearing of rough fish with hand-held or mechanically propelled spear is permitted year-round in Dale Hollow Lake. Know the rules, regulations, and safety precautions before participating in this one!
Eagle Watching
Dale Hollow is fortunate to host one of the highest wintering populations of Bald Eagles in the South. Eagles appear around Dale Hollow Lake as the surface of rivers and lakes freeze in northern regions such as the Great Lake states and Canada. The relatively ice-free waters of Dale Hollow provide Bald Eagles the opportunity to search for fish, their primary food source. Once warmer temperatures arrive, the eagles return north for the breeding season, which is usually around March or April. There are
eagle-watching excursions
organized each January where open barges take viewers out for a rare glimpse of our Nations Symbol.
Local Historical Points of Interest
The Dale Hollow area hosts several historically significant sites. Cordell Hull was a locally born statesman who in 1945 received the Nobel Prize for Peace in recognition of his work in the Western Hemispheres, for his international trade agreements, and for his efforts in establishing the United Nations. The Cordell Hull Birthplace & Museum State Park is literally a four-minute drive from the Lakehouse.
Sgt. Alvin C. York, was a backwoods marksman from the mountains of Tennessee who became one of the most decorated soldiers of World War I. In nearby Pall Mall, Tennessee is the
Sgt. Alvin C. York State Historic Park
. The York homesite museum includes a collection of wartime and personal momentos, including historical photographs, family portraits and personal items. Andrew York is the son of Alvin C. York and is a Park Ranger at the homesite. If notified in advance, we understand interpretive programs can be scheduled.
The Borderlands
is an exhibit that tells the story of the rugged families occupying the lands bordering the civil boundaries of Kentucky and Tennessee. Geographically fixed on the Highland Rim of the Cumberland Mountains, the surrounding lands of the Wolf and Obey Rivers became a political boundary between the Union and the Confederacy during the Civil War. The exhibit also includes on
The Affair at Travisville
in 1861, which convinced local folks they may just be in the path of the impending conflict between The North and The South.
Muddy Pond Mennonite Settlement
Located in nearby Hanging Limb, Tennessee, Muddy Pond Mennonite Settlement has a variety of family-owned businesses offering baked goods, molasses, and leather products. You might want to visit the General Store or watch them make molasses at the sorghum mill. Take Highway 62 one mile west of Clarkrange and follow the signs for several miles of scenic beauty. For information call (931) 445-7829. It should come as no real surprise they don't sport a website!
Shopping
The Dale Hollow Area is hardly a shopping Mecca, however, there are some good finds, particularly in the antique world. One of the websites on the area has a good
shopping page
that may turn up a particular need or interest to be satisfied in the local community.
Golf
Course

City

Telephone

Hidden Valley Golf Course
(21 Miles)

Livingston, TN

931-823-1313

Cumberland Bend Golf & Recreation
(45 Miles)

Gainesboro, TN

931-268-0259

Ironwood Golf Course
(42 Miles)

Cookeville, TN

931-528-2331

Mountain View Golf Course
(37 Miles)

Jamestown, TN

931-879-0399

Mountain View at Duvall Valley
(16 Miles)

Albany, KY

606-387-0910

Burkesville, KY

270-433-7431

Southern Hills Golf & Country Club
(40 Miles)

Cookeville, TN

931-432-5149

White Plains
(38 Miles)

Cookeville, TN

931-537-6397
Big South Fork Scenic Railway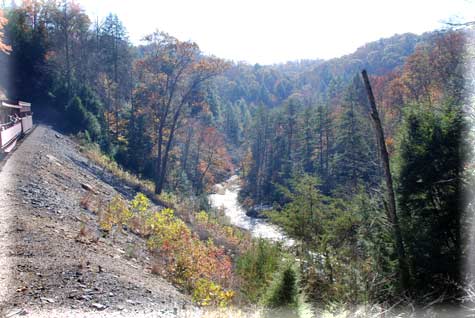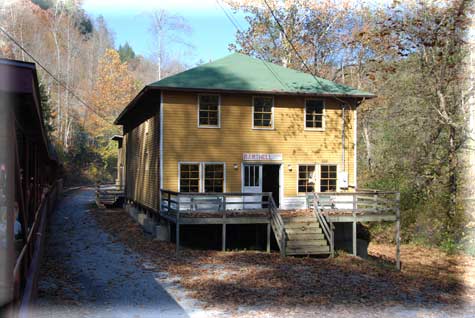 We finally got the opportunity to visit this 'journey back in time' in the fall of 2006. Located in the historic town of Stearns, Kentucky, the train ride takes you 16 miles deep into a gorge created by the Big South Fork of the Cumberland River. The ride includes a couple stops; one at the historic mining camp of Worley. Long since a ghost town when the coal ran dry, the National Park Service has created a neat recreation of what life was like during the boom times. This opportunity is 45 minutes or so from the Rice Retreat. Complete information can be found at
www.bsfsry.com
.
Dale Hollow National Fish Hatchery
Located just beneath the Dam, the
Dale Hollow National Fish Hatchery
is operated by the U.S. Fish and Wildlife Service. They were established in 1966 to provide rainbow, brown, and lake trout to supplement populations lost in the construction of federal water projects in the South. The facility is open for visitation, and we suggest you contact them directly to verify hours, etc.
Hiking
There are lots of hiking opportunities in the area! We located a site that provides information on
Pickett County hiking trails
. Additionally, extensive hiking is available in
Big South Fork National Park
,
Standing Stone State Park
, and
Dale Hollow Lake State Resort
.
We also enjoy stepping off the porch and walking the quiet streets of our neighborhood. The views are great, and there are plenty of hills to provide moderate challenge.
Waterfalls
There are at least three natural
waterfalls
in Pickett County. We know of another way up the Wolf River in Kentucky accessible from the water.
Mountain Biking
We have located two spots for riding off-road mountain bikes in the area. One is at
Big South Fork National Park
and the other at
Dale Hollow Lake State Resort
.
Both locations are within 45 minutes or so from the property, and we suggest you contact them directly for specific riding information. Several miles of hilly riding are also available right in the neighborhood where the home is located with the outside perimeter offering spectacular views of the lake.
We finally got the opportunity to visit the mountain bike trails at Big South Fork. Bring your mountain bikes and give it a try for yourselves. The drive is an hour or so through some gorgeous mountain scenery. The trails are gravel and have some slope, but not a lot of real aggressive terrain as long as you stay on the bike trails and off the horse trails. Also it is best not to go right after a heavy rain as we did.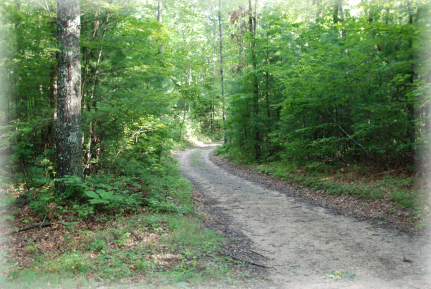 Horseback Riding
There are several options for this sport locally!
East Fork Stables
near Jamestown, a short drive from Byrdstown, is a 12,000 acre privately owned facility offering over 100 miles of scenic riding trails.
Big South Fork National Park
is another great option. The area itself is over 120,000 acres and can be explored by horseback on over 150 miles of riding trails. Bandy Creek Stables is an authorized National Park Service concession provider and has enclosed stalls and sheltered tie-out stalls for overnight horse lodging.
A third choice is the
Dale Hollow Lake State Resort
, which advocates horse camping. They have twenty-four campsites offering horse tie-ups and adjoining riding trails.
Wineries
There are two local wineries in the area.
Highland Manor
is the oldest winery in Tennessee and is located between Jamestown and Rugby.
Holly Ridge Winery
is located near Livingston and has been around since 1998. Both welcome you to come visit, see how the make the wine and what they have to offer. Contact them directly for more information.
Cumberland County Playhouse
This is a fascinating story about a small rural town, Crossville, which is around an hour from where our Lakehouse is located. In 1963 a single live performance sparked commitment from people in the local area to have regular family-friendly performances available. They built the
Cumberland County Playhouse
, which has become one of the 10 largest professional theaters in rural America. The Playhouse features nearly 500 performances and 1,600 classes in theatre, music and dance annually. You may wish to check the schedule and try to work in a show during your visit to the area.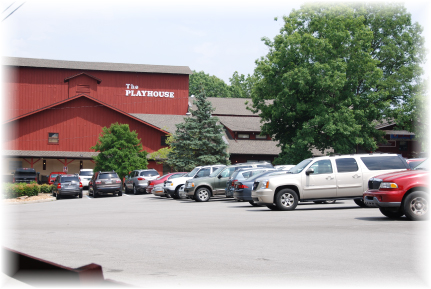 We finally got to the Cumberland County Playhouse, and very much enjoyed the ambiance of this mountain venue! We highly recommend to guests staying at the Rice Retreat. The drive is approximately 45 easy minutes from your door. The talent was impressive, and we laughed ourselves silly and still quote a few funny phrases from the play.
Mammoth Cave National Park
Mammoth Cave
is an extraordinary place to visit. It is the longest recorded cave system in the world with more than 360 miles explored and mapped. Although not in our backyard, it could make a day trip or perhaps a stop on your way home depending upon which direction you are traveling. The park is located near Cave City right along Interstate 65 in Central Kentucky, about 2 hours from our property. You may travel by car to most places in the park. In the backcountry, you may hike, ride horseback, and in limited areas, ride a mountain bike. You can also canoe down 27 miles of the Green and Nolin Rivers.
Favorite Restaurants
There are several local restaurants available, and we thought we would highlight a few of our favorites. The Bobcat Den is a nice casual place right on SR 111 about 3 miles from us. We also really enjoy the
Sunset Restaurant
at the marina. This is on the floating dock, and has spectacular views, particularly in the evening as the sun goes down. We have to admit, we frequent the ice cream shop there a little too much while on vacation! Speaking of ice cream, we also hit the Dairy Queen which is located a little too conveniently right at the turnoff from SR 111 to get to the house! Those blizzards are awesome!! The Dixie Café right across from the courthouse in Byrdstown is great and a spot we frequent with particularly good breakfast. We also like the Farmhouse Restaurant just north of town on the West side of State Route 111. It is relatively new, rustic and very nice. If pizza is what you crave after a day on the water, try Pizza to Go. They have great pizza pie and salads. We enjoy too, accessing restaurants from the water. The closest is
Star Point Marina
with a nice menu, and probably a little better yet is the new floating restaurant at
Wisdom Dock
up the Wolf River. It is a bit of a haul by boat, but worthwhile to experience. You can tie up right at the dock and enjoy great food. There are several other options available from the water, and worthy of mention…
East Port
has recently revamped their facility and serves food. Also, Mike's Landing Restaurant at
Sulphur Creek
is a good choice, however, a bit of a ride.
There are two comprehensive restaurant guides. One on the
Byrdstown / Pickett Co. site
and another on the
broader geography site
.
Church Service
There are lots of choices if you are looking to attend
church services
while at the lake. We have attended two so far, the non-denominational Smyrna Church which you will pass as you come to the house around three miles from us and also the First Baptist Church in town, which we found warm and appealing.
We have attempted to provide a full menu of information on the Dale Hollow Lake area here to assist you in your vacation plans. Where possible, we have tried to give some flavor of our personal experience with various things. We appreciate any suggestions, ideas, questions or feedback regarding the content. Please drop a note to
webmaster@riceretreats.com